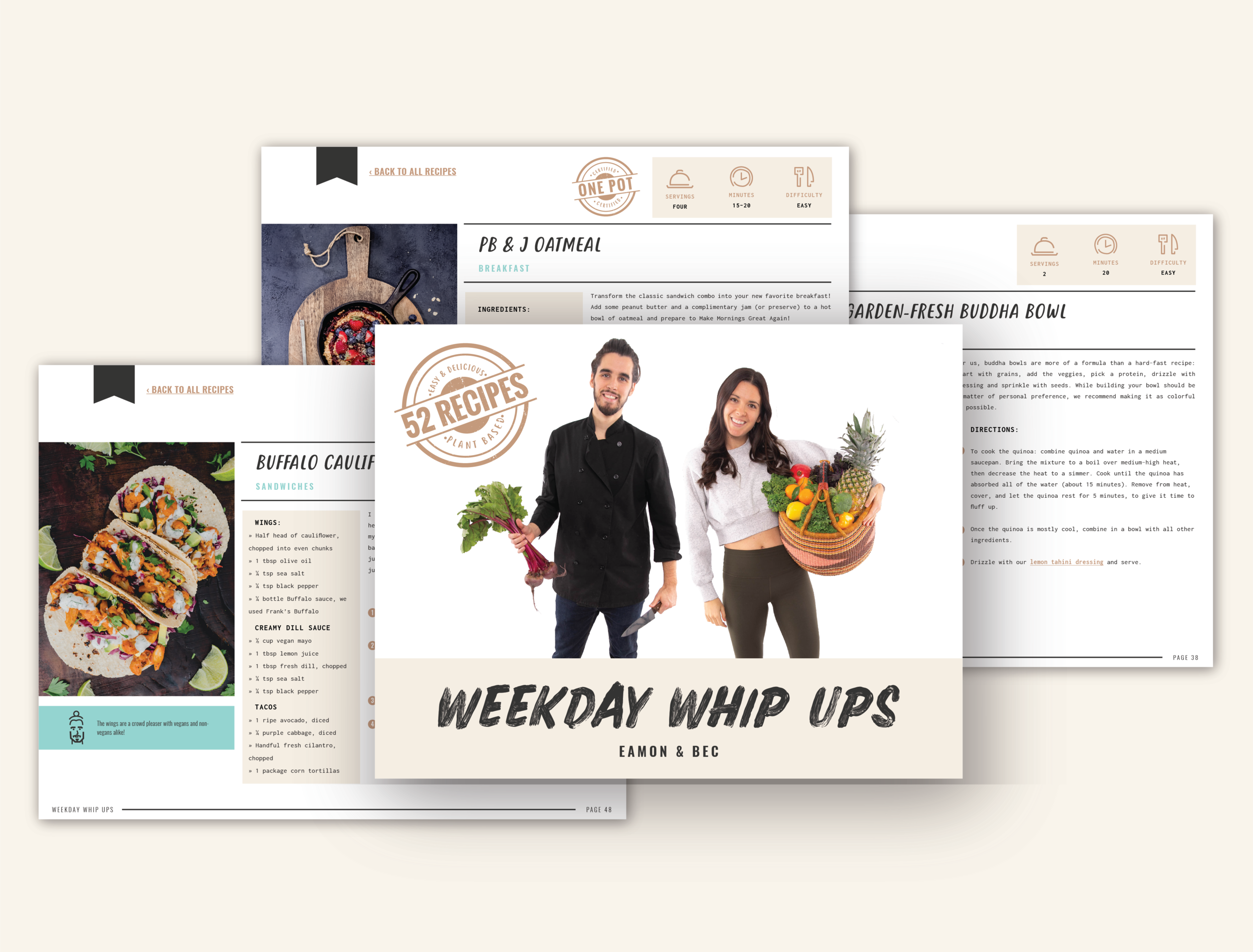 $1 of every e-book sold will be donated to local food banks!
A compilation of our 52 tried and trusted plant-based recipes suitable for any day of the week.
Our goal with this e-book is to prove that vegan food doesn't have to be complicated and time consuming to be delicious. Developed over two years of living a plant- based lifestyle this is the perfect starter pack to: rebuild your go-to recipes, reignite your zest for cooking and redefine soul food.
In an effort to cut down on paper, this is a digital book. Available for download across all devices.
WHAT'S INSIDE:
✓ 52 easy & delicious vegan recipes
✓ Our vegan story
✓ Beautiful photos to accompany each recipe
✓ Easy navigation throughout the book
✓ A variety of 1 pot recipes
✓ Quirky, personal stories to accompany each recipe